We specialize in all aspects of family law
in Yolo County & Surrounding Communities


The Law Office of Sherine Pahlavan specializes in all aspects of family law representation. We are committed to providing quality legal representation by advocating strongly for your best interests. We can assist you with your divorce and help you secure custody, visitation, child support, and spousal support orders that will work for you and your family. Additionally, if you find yourself in a domestic violence situation, we can help you retain/defend a domestic violence restraining order. While the goal is to work toward peaceful solutions, we are always prepared to fiercely advocate on your behalf to serve your interests.

Our Family Legal Services
Serving Yolo County communities including Davis, Woodland, and West Sacramento

CHILD CUSTODY + VISITATION
We will assist you in creating or modifying a workable custody and visitation agreement that suits the needs of your family, providing solutions that will allow you to continue to cultivate a positive and nurturing relationship with your children despite you and your spouse going your separate ways.
CHILD + SPOUSAL SUPPORT
We will work with your unique circumstances to ensure that child or spousal support agreements are fair and provide for the needs of your children.
DIVORCE + LEGAL SEPARATION
We will work with you to provide an accurate and equitable division of all property and debts, with an unmatched level of individual care to help ease the transition.
Domestic Violence
Whether you are seeking a restraining order or defending a restraining order, we will work with you to protect your interests.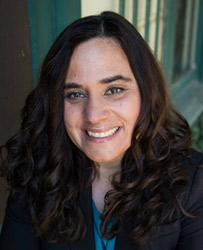 The Law Office of Sherine Pahlavan
260 Russell Blvd. Suite A
Davis, CA 95616
P: (530) 302-4040
F: (530) 564-4599
Personal legal matters require a personal touch.
Family law matters are very personal and can have an impact on every aspect of your life. Dealing with dissolution and child custody issues can be difficult and confusing. Whether you have been married for a short time or have been in a long-term relationship, divorce is never easy. We will help you navigate through the muddy waters of such an important transition in your life with respect and dignity. We approach every family law issue with compassion, sensitivity, and professionalism and we'll take the time to listen in order to understand your needs and hopes for the future. We will work with you in an efficient manner to help you reach your goals and find workable solutions to your family law issues.
Sherine Pahlavan, Attorney at Law
Sherine Pahlavan has always had a passion for solving problems and helping people. She graduated from the University of California at Davis in 2004 with a degree in Sociology. While there, she spent two years as a mentor/tutor for Upward Bound, a program that helps first-generation college-bound students prepare for post-secondary education. She then went on to earn her law degree at McGeorge School of Law. During law school, Ms. Pahlavan continued to serve the community as an Americorps member.